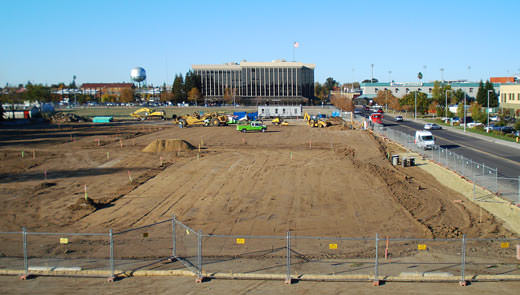 A common regulatory agency requirement for any dam project is the creation of inundation maps. Condor is a leader in the creation of digital inundation maps and is experienced in the conversion of previous inundation mapping projects to digital format.
One of the most important parts of an Emergency Action Plan (EAP) is the inundation map which shows the approximate downstream area that would be affected by a dam failure. Early versions of inundation maps were often created by drawing inundation zones on United States Geological Survey (USGS) quad sheets by interpolating between cross section flood elevations from a dambreak model. Presently, geographic information system (GIS) technology is commonly used to develop inundation maps. (From a letter sent to a dam project developer.)—Federal Energy Regulatory Commission (FERC)
Condor recognizes the importance of the initiative being brought forward by the FERC to streamline the creation of EAPs using inundation maps. As a leading Geographic Information Systems (GIS) company, we can help current and proposed dam projects comply with the digital delivery requirements of regulatory agencies such as EMAs and regional commissions. The general specifications for the "FERC requirements for Submitting GIS Inundation Zones" were designed to streamline actions taken in the event of dam failure in order to facilitate communication and response time between dam owners, EMA's and property owners. Ensuring that digital files are compatible with the EMAs and FERC's requirements is a key component of these specifications. Using GIS technology to create your digital inundation maps will have positive impacts on an emergency response in the event of a dam failure.
According to California's Dam Inundation Mapping Regulations §2576,
A dam owner will be notified by the Governor's Office of Emergency Services (hereinafter "Office") of the requirement for an inundation map as soon as the office is informed of the following:

(a) a "Notice of Application" is filed with The Department of Water Resources, Division of Safety of Dams; or,

(b) a dam is under construction; or,

(c) a dam has been completed; or,

(d) a waiver previously granted by the Office is no longer applicable.
Other regulatory agencies may also require inundation maps as a requisite to dam construction; as such data will potentially prevent the loss of lives and property.