School Site Assessment, Approval, Construction, and Expansion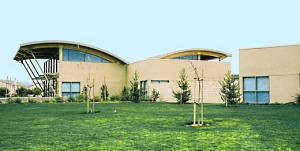 Over the past 30 years, Condor has provided turnkey consulting services from site selection and approval through construction. Condor utilizes this experience and expertise to assist and advise our clients in all environmental investigations, evaluations, approvals, and testing and inspection services required for new or expanded school sites under the latest California Laws and Regulations.
School Site Approval
Phase I ESAs – Condor's experienced environmental professionals conduct school site-specific Phase I Environmental Site Assessments (ESAs) in accordance with the latest federal and ASTM Standards for environmental due diligence. California Department of Education (CDE) and specific Department of Toxic Substances Control (DTSC) requirements are addressed to streamline the ESA process.
Geological Hazards Reports and Geotechnical Site Analyses –Condor's Certified Engineering Geologists will prepare a Geological Hazards Report for the site as required by Education Code Section 17212, and our Geotechnical Engineers will complete the Geotechnical Site Analysis.
PEAs –Should the Phase I ESA or the review by the DTSC indicate that a Preliminary Environmental Assessment (PEA) is required, Condor will assist with the entire PEA process, from preparation of the application, DTSC negotiation, work plan, sampling program, analysis, risk assessment, and final reporting. If necessary, Condor will also perform additional investigations and cleanup or mitigation activities until the school site receives regulatory approval. Our environmental professionals have decades of experience with many different types of sites and can provide our clients with valuable guidance to expedite the approval process. Through the entire process, Condor will effectively handle all coordination with regulatory agencies analytical laboratories, and a professional toxicologist. Condor's experience with DTSC guidelines and excellent relationship with DTSC facilitates efficient progression of projects.
Construction Services
Materials Testing & Special Inspection – Upon completion of the site approval process, Condor provides the necessary construction materials testing and special inspection required by DSA and CCR Title 24. To ensure compliance with project requirements, Condor uses qualified DSA, ICBO, AWS, and NICET certified technicians and California registered professional civil and geotechnical engineers. The Condor team approach provides ample professional field, office, and laboratory capability for quality service to the projects needs.
Our laboratory is accepted and approved by the DSA, Structural Safety Section, as qualified to perform construction materials testing/inspection services for public schools.
Our Inspection Testing Services Include:
Earthwork Monitoring
Soil Compaction Control
Concrete Testing
Masonry Inspection
Structural Steel and Welding Inspection
Bolt Torque Testing
Anchor Proof Testing
Glu-lamination Inspections
Tensile Strength Testing of Structural and Reinforcing Steel
Non-Destructive Testing of Structural Steel
Asphalt Testing