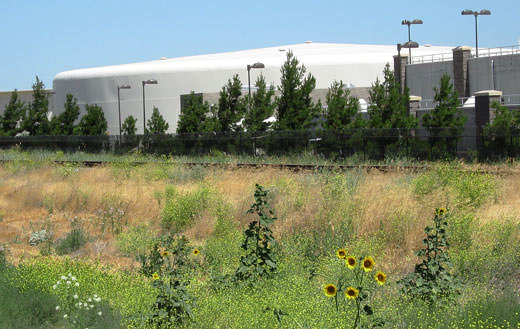 Condor's environmental staff are experienced professionals who perform a diverse range of investigative, remedial, and compliance-type services for both public and private sectors. Our core values strive for technical excellence, creativity, integrity, and commitment. The partnerships created through our business relationships are a testimony to almost three decades of business and thousands of projects. We are committed to assisting our clients in meeting their environmental obligations in the most efficient, cost effective manner. We look forward to the opportunity to show you why we are the consultant of choice for all of your environmental needs.
Site Characterization and Evaluation
Condor views site characterization work as the foundation for understanding project issues and concerns. We strive for well thought out plans and procedures that keep project goals in mind. Contingency planning is critical in characterization work as project goals may change midstream based on new information. Flexibility and vision are key ingredients that our staff possesses. We are confident that the projects we work on will have a positive outcome. Our site characterization and evaluation experience includes oil, soil-gas, and groundwater plume characterization utilizing some of the following investigative methods:
Dual-Tube, Air Rotary, Mud Rotary, Auger [Solid, Hollow, Bucket], Rock Core
Discrete depth groundwater sampling
Groundwater monitor well design, installation, development, sampling, and re-conditioning
Fate and transport modeling
Aquifer Characterization and Analysis
Soil and Surface Water-Quality Investigation
In cases where leaking Underground Storage Tanks (USTs) are known or suspected, the cost associated with cleaning up the UST site is often daunting, placing a heavy burden on property owners. We also provide the administrative services to walk eligible clients through the California Underground Storage Tank Cleanup Fund reimbursement process.
Environmental Monitoring and Remediation
When environmental site investigations reveal the presence of contaminants that pose a potential risk to human health or the environment, remediation of the contamination is imperative prior to further public use or development.
Condor has decades of experience in design and implementation of remediation activities for soil, soil-gas and groundwater contamination, including the development of technically sound and cost-effective alternatives, the implementation and oversight of remediation, and post-remediation monitoring and reporting. Our background includes hazardous waste sites, wastewater treatment plants, landfills, waste management units, and UST sites.
Environmental Due Diligence
Phase I Environmental Site Assessments
Most commercial real estate transactions require at least a Phase I Environmental Site Assessment (ESA) to identify factors that may materially affect the subject property's environmental risk. Our Phase I ESA adheres strictly to the American Society of Testing and Materials (ASTM) environmental assessment standards. Condor employs Registered Environmental Assessors (REAs) who are trained and certified in ASTM assessment techniques. Condor has over three decades of aggregate experience conducting hundreds of Phase I ESAs for private and public sector clients throughout California, including private developers, municipalities, school districts, real estate companies, and others.
Phase II Environmental Site Assessments
Condor provides our clients with high quality and timely environmental site assessments during commercial real estate transactions. Our Phase I ESA are conducted in strict accordance with current ASTM standards. Condor's environmental professionals have a broad depth of experience evaluating many different properties with varied historical uses. This combination of experience and approach maximizes the value of our services to our clients by providing essential business risk management information.
Specialized School Site Services
Condor provides specialized environmental site investigations services for school sites, including preparation of the Preliminary Environmental/Endangerment Assessment (PEA), Supplemental Site Investigations (SSI), and removal actions should environmental contamination be detected.
Regulatory Compliance and Permitting Assistance
Condor is well versed in policies and procedures governing regulatory compliance under the various state and federal environmental laws. We work regularly with local, state and federal regulatory agencies such as:
California State and Regional Water Quality Control Boards
Department of Toxic Substances Control
Cal/EPA
Department of Health Services
Office of Emergency Services
Army Corps of Engineers
Department of Fish and Game
US Department of Homeland Security
We assist our clients with development of the following:
Reports of Waste Discharge and Waste Discharge Requirements (WDRs)
Monitoring and Reporting Programs (MRPs)
National Pollution Discharge Elimination System Permits (NPDES)
Storm Water Pollution Prevention Plans (SWPPPs)
Spill Prevention Control and Countermeasure Plans (SPCCs)
California Accidental Release Prevention Program (CAL-ARP)
Chemical Security Assessment Tool (CSAT)
Chemical Risk Management Plans
Process Safety Management
Notice of Intent (NOI)
Authority to Construct (ATC)
Compliance Audits and Source Permitting
Wastewater Discharge Assessments and Permitting
Partial List of Industries Served:
Land Development Companies
Private Business
Municipalities
School Districts
Hospitals
Tribal Councils