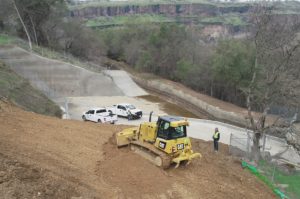 Since 1983, Condor has completed thousands of geologic, geotechnical and earth science-related projects throughout California, including the winery regions, the Central Valley, the Sierra Foothills. Geologic hazard studies, geotechnical investigations, and engineering studies to evaluate sites for construction of tunnels, dams, schools, hospitals, wineries, multi-story structures, office buildings, residential developments, and all types of public infrastructure are among the services Condor's experienced team of Registered Geotechnical Engineers and Certified Engineering Geologists provide. Our clients include owners, government agencies, water and power authorities, and construction and development companies. And our solid reputation with regulators at state, county, and city levels has helped expedite the review and permitting process, thus saving our clients time and money.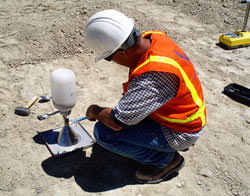 We believe a sound geotechnical engineering practice blends science, creativity and business sense. Clients depend on Condor for balanced recommendations that have solid geotechnical basis, innovative in design and scope, and that bring value to each project.
Past Projects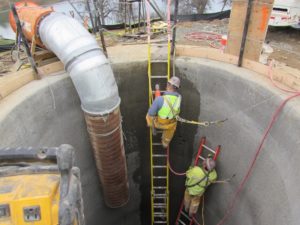 Project Name:                   Don Pedro Reservoir Crossing

This project included construction of large diameter foundations for support of a new transmission line crossing Don Pedro Reservoir and included bore hole monitoring, including downhole geologic mapping and integrity inspection; field collection of shotcrete cores of temporary shaft lining; materials testing for shotcrete cores/panels, concrete and rebar reinforcement for the shafts; field construction inspection of foundations reinforcement systems for support of the towers; and structure grounding testing for the transmission line poles.
Project Name:                     Schramsberg Cave Rehabilitation

Ongoing rehabilitation of historical caves in Napa which were hand-dug by Chinese laborers in the 1870s and 1880s. This phase of rehabilitation, which took place from June to August of 2016, included rock-doweling pillars and the crown, and installing 2 layers of welded wire mesh and shotcrete in three areas that are primarily used for bottle storage and were experiencing active failure.
Services Provided
Preliminary Geotechnical Engineering Investigations
Design-Level Geotechnical Engineering Investigations
Hydrogeologic and Geophysical Investigations
Project Feasibility Studies
Geologic and Seismic Hazard Studies
Fault Location Studies
Foundation Engineering
Engineering Geologic Investigations
Slope Stability Evaluations
Earth and Rock Dam Evaluation and Design
Landslide Mapping and Mitigation
Rigid and Flexible Pavement Design
Mechanically Stabilized Earth design
Retaining Wall Design
Shoring Design
Tunnel Design
Laboratory Soil Testing
Forensic Engineering
Expert Witness Testimony
Soil Liquefaction Analysis
Dewatering Design and Implementation
Braced Excavation Design
Soil Stabilization Design