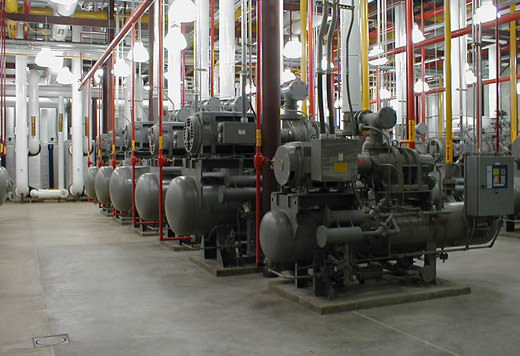 Condor provides assistance in developing many compliance programs for state and federal environmental and hazardous materials regulations.
Chemical Risk Management Plans and Updates
Environmental Audits
Department of Homeland Security Support Services
RMP/PSM/CalARP
Condor can assist you with the development, improvement, submittal and implementation of your Risk Management Plan (RMP), Process Safety Management (PSM), and/or California Accidental Release Prevention (CalARP) Programs. Whether you are new to the requirements of these regulatory compliance programs, are a seasoned professional and have been managing RMP/PSM or CalARP compliance at your facility, or somewhere in between, Condor can provide services to help you through this process. Condor can facilitate and document your PHA, develop or revise your off site consequence analysis, develop prevention program elements, perform compliance audits, prepare your written program, and provide electronic submittal files. Local administering agencies (CUPAs) and California OSHA have conducted audits at several facilities with Condor-developed RMP/PSM/CalARP programs. As a result of sound program development by facility staff and Condor, and commitment by the facilities to comply with the regulatory requirements, few corrective action notices or citations have been issued.
5-Year Risk Management Plan (RMP) Update Requirement
If you are the owner or operator of an RMP-covered facility, EPA's Chemical Accident Prevention regulations require that you fully update and resubmit your RMP at least once every 5 years. If certain process changes occur at your facility prior to the 5-year anniversary of your RMP, you must update and resubmit your RMP before those changes are made. The 5-year anniversary date is reset whenever you fully update and resubmit your RMP.
CalARP
The CalARP Program is in many respects quite similar to the federal RMP/PSM programs. However the CalARP hazardous chemicals list and threshold quantities differ from the federal programs. For example the federal threshold quantity for anhydrous ammonia is 10,000 pounds; the California threshold is 500 pounds. Thus, many facilities that are not covered under the federal RMP/PSM program are covered under the CalARP program and are required to develop a risk management program.
Is Your RMP Current and Complete?
Your RMP, PSM, or CalARP program contains many ongoing compliance activities. An advertised objective of the resubmittal requirement is to make sure a formal update of your plan is made. A subtler element of resubmittal is that of monitoring the commitment and follow-up of facilities regarding chemical risk management programs. Consider your status of the following:
Follow-up/completion of PHA recommendations
Re-validation of your PHA every 5 years
Compliance audits (required every 3 years)
Follow-up/completion of compliance audit recommendations
Annual review and certification of operating procedures
Employee training
Updates related to system modifications, inventory changes, operational changes
Off site consequence analysis
EPA's changes to RMP requirements