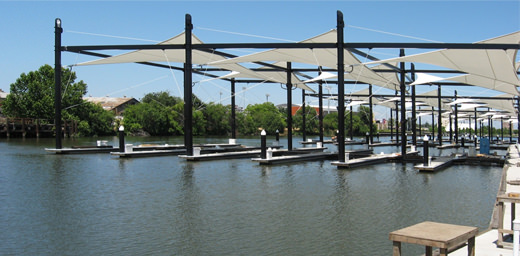 Condor's municipal storm water compliance services include:
Monitoring program work plan development and implementation;
Program coordination;
Field crew mobilization;
Implementation of proper sample collection (clean sampling techniques) and quality assurance protocols;
Training of on site personnel to conduct storm water sampling;
Documentation of field activities; and,
Serving as liaison with regulatory agencies and analytical laboratories.
Since 2003, Condor has been either the prime contractor or subcontractor to conduct storm water monitoring activities for the City of Stockton and County of San Joaquin's NPDES Storm Water Permit. Condor has successfully coordinated and conducted 10 concurrent regulatory-directed water quality monitoring programs, including seven different urban waterways and up to 44 urban discharge and receiving water monitoring locations. We underscore our commitment and responsiveness to our clients' needs by providing high quality, professional services in a cost effective manner.
Condor's Capabilities Include:
Development and Implementation of Water Quality Monitoring and Reporting Programs (MRPs) for NPDES and 13267 Letter driven programs;
Preparation of Water Quality Monitoring Work Plans and Sampling and Analyses Plans (SAP);
Preparation of Annual and Final Program Assessment Reports including Quality Assurance/Quality Control Data Evaluation and Validation;
Development of BMPs
Preparation of BMP Feasibility Studies;
Electronic Data Deliverable (EDD) Reporting Standards; and
Dry Weather Field Screening for Pollutants of Concern (POCs).